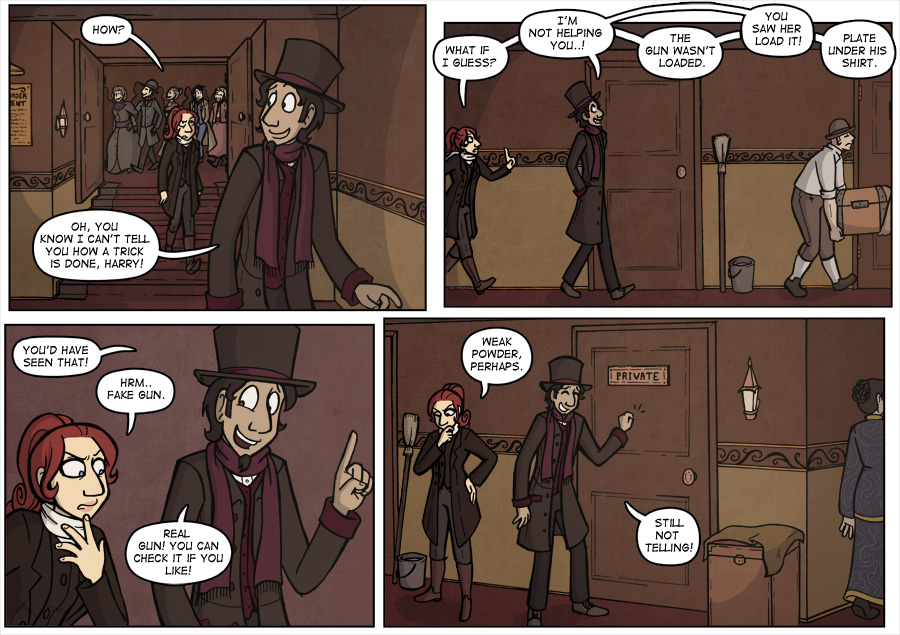 November 28th, 2012
Posted November 29, 2012 at 3:42 am
Harry hates not knowing a thing.
Last day for the Kickstarter!
Backing it is the only chance you'll get to get free goodies with Widdershins books, like keyrings, bookmarks, and an extra book of concept art! Hop on it while you can!
Comments
Events

Upcoming Events
None booked for 2019 yet, check back soon!