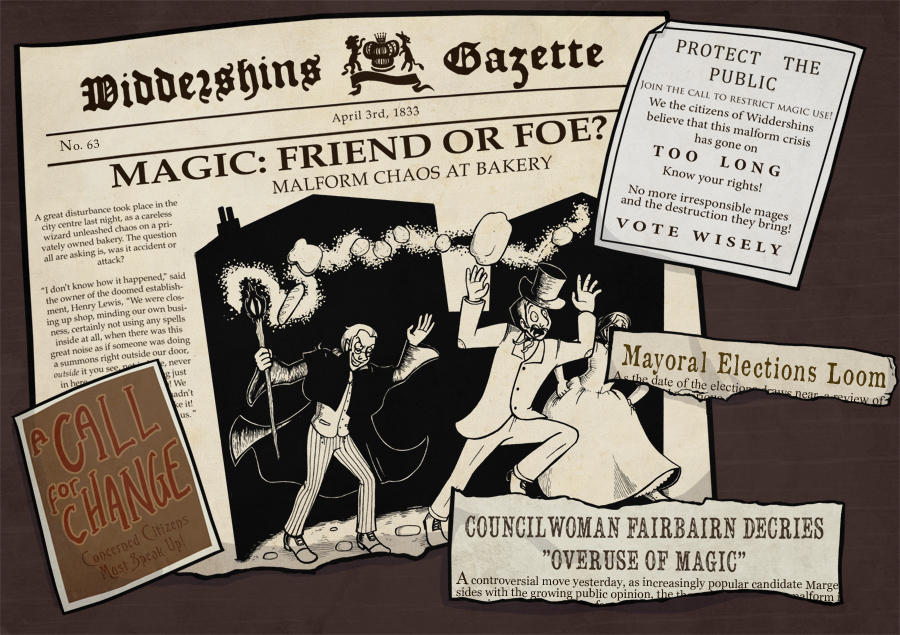 May 30th, 2012
Posted May 30, 2012 at 2:13 am
Ugh, sorry for the wait on this, we had to move house (yes, had to :() and there was MCM London to deal with, but it's done now, and we're back to the updates! MCM was a blast, met a ton of lovely people, if you came up and said hi, then thank you, you made it a really special weekend for me. Now have a breadomancer.
The Widdershins books have arrived! Come buy one right here right now, only £9.99 for 68 pages of full-colour shiny joy!
The Widdershins Book Club is also now open for business, which allows you to subscribe to receive each new book hot off the presses, and gets you some shiny extras too!
I'd super-appreciate it if you'd buy my silly wizard book!
Comments
Events

Upcoming Events
None booked for 2019 yet, check back soon!