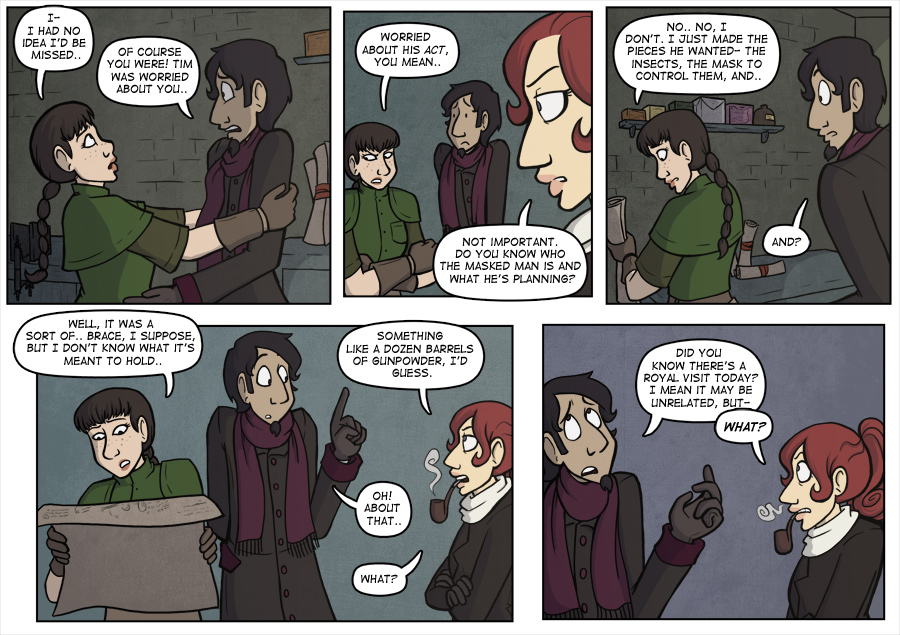 March 20th, 2013
Posted March 21, 2013 at 3:44 pm
Sorry for the lateness, dang site redesign threw me off! All good now, though. Gotta put a few of the transcripts back and then we're golden. The cast page thing works much better now, at least, and also check the donate button- if you donate any amount, you'll get the Widdershins Sketchbook pdf! Woo shiny!
Support the comic, buy some neat swag!
 Widdershins Vol. One | Widdershins Vol. Two 
Comments
Events

Upcoming Events
None booked for 2019 yet, check back soon!