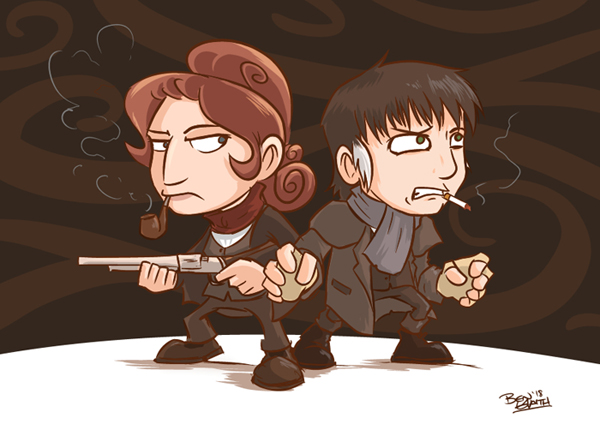 Guest Art 8!
Posted August 7, 2018 at 9:00 am
Thanks to
Ben Haith
for this excellent picture of the world's grumpiest teamup!
Widdershins updates will resume on September 4th, til then please check out the Kickstarter for Volume 7!
Comments
Events

Upcoming Events
None booked for 2019 yet, check back soon!