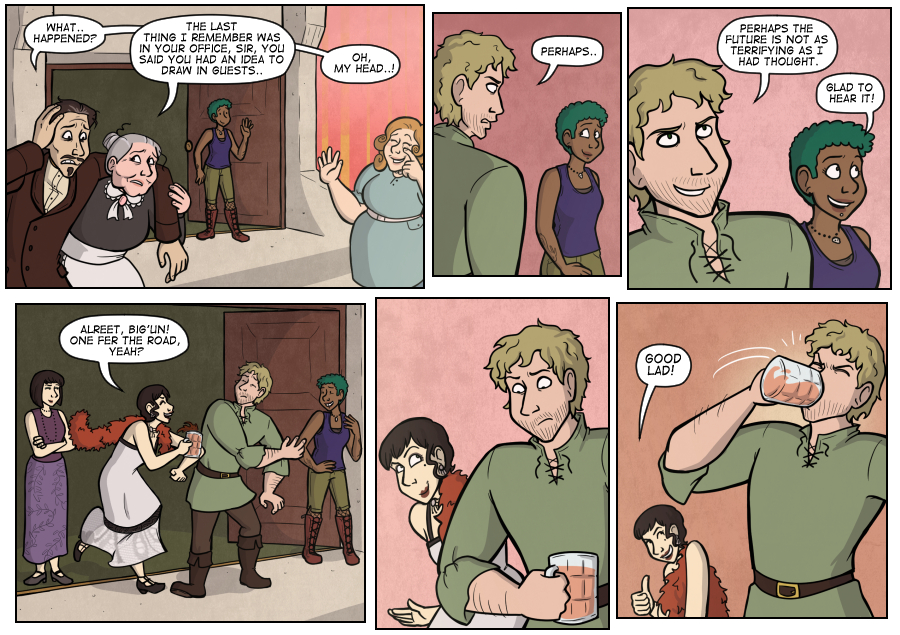 February 26th, 2014
Posted February 26, 2014 at 8:38 pm
Hey guys, just to let you know I've put together
a Patreon page where you can go and help support Widdershins by way of monthly donations!
The comic is still free, of course, and will always be, but if you go there and subscribe to donate even a little every month, it'd really help me out, and if we scrape together enough as a group I can clean up the website by removing a bunch of the ads. Also, subscribers will get exclusive looks at sketches for the next story, and beyond that, perhaps, too! Not to mention my eternal thanks for your help! If you've enjoyed this last story and are looking forward to the next, I hope you'll consider donating!
Comments
Events

Upcoming Events
None booked for 2019 yet, check back soon!